Mary Perri, PhD has extensive experience working in the pharmaceutical industry in Canada and internationally. She has led mergers, acquisitions, divestitures, strategy development and commercial excellence. Mary recently returned to her alma mater the John Molson School of Business and leads change and process improvement initiatives. She is proud to serve and to participate in this multi-discipline case competition.
Phil has developed a very broad experience set through successful roles in engineering, development, program management, customer service, sales, marketing, business development and senior management in companies, both large and small, in the Aerospace and Defense sector.
He is a planner, an executor of plans, and a change catalyst/motivator that is always looking for new ways to enhance profitability, quality and company value.
William Cheaib is the Chief of Staff to the President of Concordia University. In this role he provides advice to the President and assists him in developing and implementing strategy. In addition, William oversees Concordia's international relations as Associate Vice-President International.
William holds a Bachelor and a Master's degree in Law.
ENGCOMM is the 1st of its kind in the world. I'm proud to serve on the Board, and help expanding the Competition's reach all around the globe.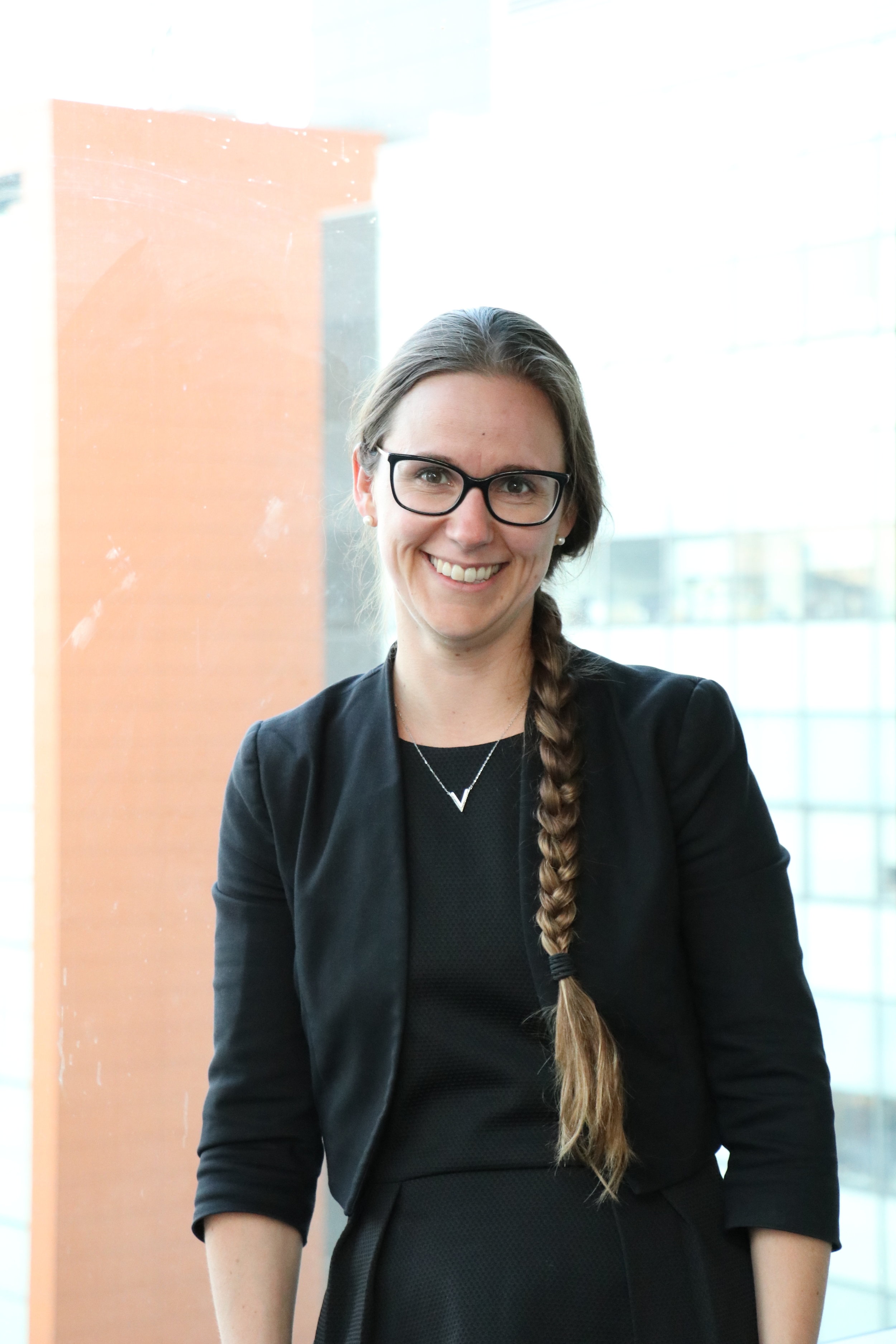 Audrey Landry is a senior manager in audit at KPMG. She works in various industries from
manufacturing to service provider with everything in between. Through her Bachelor of Commerce with a major in accounting followed by the CPA program at Concordia, Audrey was involved in all aspects of student life ranging from Co-Op program, exchange program to the UK, assisting teacher, and case competitions (both as a participant and organizer). Combining this experience with the experience gained through her career enables Audrey to have a good knowledge of how to run a case competition and the benefits to all the stakeholders. I am excited for this year's edition to see this unique competition continue to grow with the arrival of new schools along with new sponsors and new events.
Luis Rodrigues (B.Eng, MASc, PhD) is a Professor at the Department of
Electrical Engineering of Concordia University and Director of
Education at the Concordia Institute of Aerospace Design & Innovation.
He has a broad experience on research and development on aerospace
engineering working in collaboration with several companies,
especially in the areas of flight management systems, flight control,
navigation systems and optimization.

He considers ENGCOMM a great opportunity for students to engage in
collaborative multidisciplinary work outside the classroom and is a
strong believer in the importance that such initiatives can have to
the development of the future leaders in engineering and business
companies.
With over 20 years of experience in leading companies in aerospace, telecom and medical equipment, Rui brings to the table a wealth of knowledge in product development, operations, marketing and global commercialization.
As someone with both a degree in physics and an MBA, Rui is keenly aware of the value of this unique competition and is proud to serve on the board. He's hoping that this year's competition will expand their international outreach, cementing ENGCOMM's place as the most important global competition of its kind.
Sarah has been involved with ENGCOMM first as VP Operations for the 2017 edition, and then as President for the 2018 edition. Throughout her Industrial Engineering degree at Concordia, ENGCOMM has allowed her to feed her interest in both the technical fields of Aerospace and Consulting. For the 2019 edition, she is bringing her experience and understanding of the competition to guide the executive committee and continue shaping the bright future of ENGCOMM
Eric Charpentier is a senior industry leader with over 20 years of experience in Telecom and IT. His career spans the fields of development, systems architecture, business intelligence and NOC management. A proponent of design thinking, Eric blends a deep understanding of technology with the expertise required for business success. A seasoned Agile and DevOps practitioner, Eric fosters a culture of collaboration and continuous improvement, helping businesses through their digital transformation journey.


He is honored to serve on the Board of such an illustrious competition and to help the next generation become the leaders of tomorrow.